背 景
何故「世界ベンゾ注意喚起の日」が必要になったのか?
INTRODUCTION
After more than 55 years, despite decades of campaigning by dedicated experts together with all of the evidence presented about the risks, benzodiazepines are still heavily prescribed worldwide, and are now accompanied by other high risk psychotropic drugs, such as anti-depressants.
---
BACKGROUND
Benzodiazepine drugs were marketed in the 1960/70s as Librium, Valium, and Ativan. These set of drugs were only trialled for short term usage by the drug companies and it was never intended that innocent patients should become dependent on them for months and years (some people have been dependent on them for nearly 50 years).
---
A COINCIDENCE?
As stated by the All Party Parliamentary Group on Prescribed Drug Dependence: "There were over 1.1 million disability claimants for mental disorders in the UK in 2014, a figure which has doubled over the past twenty years. A similar increase can be seen across the developed world, in countries such as Australia, Iceland, the United States, New Zealand and Sweden. Wherever disability rates are rising we have also seen large increases in psychiatric drug prescriptions. Over the past 25 years, prescriptions for antidepressants have risen by 500% to almost 60m in England alone, alongside a surge in prescriptions for other psychiatric drugs. 

The fact that this is being observed in different countries (with dissimilar health systems, levels of inequality, welfare provision etc.) obliges us to consider what role the medications themselves could be playing in increasing mental illness disability.  In particular, how should we respond to research linking long-term use of psychiatric drugs with worse outcomes? And what are the costs of this, both to public health and the public purse?"
---
EXPERT WARNING
As far back as 1978, Prof. Malcolm Lader called these drugs "the opium of the masses" because of the very high prescribing rates. In 1981 he warned that in the context of tranquilliser addiction "there is an epidemic in the making" and in 1988 he stated that this was the biggest medically-induced problem of the late 20th Century.
---
STATISTICS & TRENDS
Despite the above and other expert warnings, the 2010 INCB Report (pg 32) shows that there was actually a general global increase in the previous decade.
A research paper published in 2016 by the American Journal of Public Health shows that, between 1996 and 2013, benzodiazepine prescriptions and overdose mortality have increased considerably in the US (See CNN report).
Statistics show that Japan has the highest consumption rate in the world. However, benzodiazepines are not included at medical school training for doctors who are largely ignorant on the subject. They prescribe excess amounts, over prolonged periods and poly-prescribe, which is resulting in grave suffering for many unsuspecting victims with absolutely no specialised facilities available to help them.
The 2014 Hospital Admissions Drug Poisoning Report, published by the NHS in England, has again shown that prescription drugs are causing people / society more harm than illegal drugs.
The following increases were reported in England from 2013 to 2014. Heroin: 1220 → 2440, Cocaine: 686 → 2244, Benzos: 7515 → 15,027, Z drugs (similar to benzos): 4723 → 11,054, Antidepressants: 14,558 → 28,393.
It is clearly evident that the total for heroin and cocaine combined (4684) is dwarfed yet again by prescription drugs (benzodiazepines, z drugs and antidepressants) with a combined total of 54,474 admissions. In addition, in 2014, 776 children were admitted for benzos and z drugs and 2454 children admitted for antidepressants.
These trends reflect an ever growing worldwide pandemic, which is having devastating consequences on humanity and society; not to mention the effects on the environment through waste water and from drug manufacturing pollutants.
---
THE POLITICS
(British example of a global problem)
The All Party Parliamentary Group on Involuntary Tranquilliser Addiction (APPGITA) was set up in The House of Commons in 2008 by the late Hon. Jim Dobbin MP (Chair), his widow Pat Dobbin and campaigner Michael Behan.
It was supported by dedicated campaigners: John Perrott and Barry Haslam, together with experts, including Prof. Ashton and Prof. David Healy, who worked tirelessly from 2009 to 2014 to bring to the government's attention the estimated 1.5 million patients who were being prescribed addictive benzodiazepine and z drug tranquillisers by their doctors.
An already existing Parliamentary group for drug misuse had produced a report prior to its creation, however, this report was on drug 'misuse' and APPGITA was formed because the issue was not a question of drug 'misuse' but of patients becoming dependent, through no fault of their own, as a result of following their doctor's instructions.
APPGITA's objectives were the creation of national dedicated withdrawal services to help patients come off these drugs and to establish mandatory maximum prescribing periods of no more than 4 weeks, because doctors have been ignoring previous guidelines, i.e. the Committee on Safety of Medicines' (1988) 2-4 week prescribing guidelines, and it was this ignoring of the guidelines that caused the drug dependent population in the first place.
Various meetings took place with APPGITA and its supporters from 2009 until 2014, including meetings with the Royal College of General Practitioners and also two Public Health Ministers, Anne Milton and Jane Ellison, and also Rosanna O'Connor, Director of Alcohol and Drugs, Public Health England (formerly the National Treatment Agency, NTA) yet no effective action was ever taken – only a pretence of action.
APPGITA was excluded from the Department of Health's 2011 − 2013 policy review on addiction to medicines. The Department was secretive and the only way to find out what was happening was through repeated Freedom of Information requests. The Department basically had to wait for the Health and Social Care Act bill to be implemented in 2012, and then responsibility was passed to 152 local authorities with no central accountability, thus getting rid of the issue.
APPGITA ceased to exist following the sad death of Jim Dobbin MP in August 2014 who will be remembered for his integrity in standing up to government officials on the issue of involuntary tranquilliser dependency.
APPGITA has now been replaced by the All Party Parliamentary Group for Prescribed Drug Dependence (APPGPDD), also in The House of Commons.
---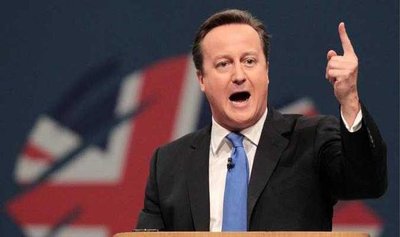 THE BRTISH PRIME MINISTER
On October 2013, in the House of Commons, in response to a question by Jim Dobbin MP, the Prime Minister David Cameron said on the issue of prescribed benzodiazepine drug dependence: "This is a terrible affliction, these people are not drug addicts but they have become hooked on repeat prescriptions of tranquillisers."
Despite the British Prime Minister voicing his concerns at this terrible affliction, the British Government has turned their backs on iatrogenic (doctor induced) drug dependency, and despite there being help and provisions for abusers of illegal substances, there is nothing to help innocent, iatrogenic victims.
Considering that this issue stretches back over 50 years, and that the 2-4 week prescribing guidelines (established by the Committee on Safety of Medicines) has been in place since 1988, this failure to control the situation is a clear example of fundamental failures at a government level to control the prescription drug problem.
---
DODGING THE ISSUE
Over 1,000 Parliamentary Questions in the UK have been raised on the issue of the dangers of benzodiazepines and dependence.
Lord Blunkett posed the question in parliament in 1994: "How was this National scandal allowed to take place?"
It has taken place because the medical profession have deliberately dodged the issue of prescribed benzodiazepine drug dependency in the UK, in favour of the pharmaceutical industry; enabling them to make vast super profits, and in the process they have covered up ongoing medical negligence on the part of doctors.
This deliberate dodging of the issue was clearly illustrated in the 1980 Committee on the Review of Medicines: Systematic review of the benzodiazepines, which was published in the BMJ.
Quote: "Following an extensive review of all available data the committee concluded that, on the present available evidence, the true addiction potential of benzodiazepines was low. The number dependent on the benzodiazepines in the UK from 1960 to 1977 has been estimated to be 28 persons," unquote.
Yet, during this period over 300 million scripts where issued for benzodiazepine drugs.
Currently in England alone there are an estimated 1.5 million long term prescribed benzodiazepine dependent patients. According to Professor Malcolm Lader benzos are harder to withdraw from than the Class A drug, Heroin.
---
BRITAIN'S EXAMPLE AND THE WORLD
Extrapolate England's statistics and handling of the situation worldwide, and this public health pandemic is colossal beyond all realms of imagination with social costs reaching into the $billions. This is a clear and present danger.
Consider: If no progress has been made after 30 years of staunch political campaigning in a long standing democracy such as Britain, what hope does that leave for other countries?
What hope is there for a country like Japan, who has the highest consumption rate in the world, where they haven't even reached the awareness stage; let alone trying to do anything about it stage, let alone confronting the government stage, let alone ever being able to make any progress on the issue, while multitudes of innocent victims continue to suffer a daily hell all alone in the wilderness.
What about the developing countries where the pharmaceutical companies are shifting operations to expand their markets – what hope is there for protecting those people?
---
THE SITUATION IS URGENT
The Committee on Safety of Medicines' (1988) 2-4 week prescribing guidelines have been broken and ignored with impunity by doctors and psychiatrists. The guidelines should be made mandatory for NEW PATIENTS and enforceable on the medical profession.
A very small number of UK Charities are overstretched and vastly underfunded in trying to stem the tide of iatrogenic drug suffering, which should be under the direct responsibility of the National Health Service. This mirrors the situation in other countries where people are desperately reaching out for help that simply isn't there.
Apart from the debilitating nature of dependency and the horrendous withdrawal symptoms that go with it, more recent studies have highlighted an increased risk in long-term / irreversible impairments; including possible brain damage, Alzheimer's disease and possibly cancer.
---
CLOSING
World Benzo Awareness Day aims to highlight the plight of ALL PATIENTS WORLDWIDE who have become prescribed drug dependents through no fault of their own, who have been denied right of access to dedicated withdrawal clinics and after care, and who are left to struggle and to come off these drugs with no official government or appropriate medical support.
There is no clinical research being undertaken into the long term implications of damage that these drugs undoubtedly cause to the human body and brain.
In addition, patients are still being withdrawn far too quickly from these drugs and we urgently need a withdrawal template (worldwide) for safe and successful withdrawals, for those patients brave enough who want to go down this route.
Doctors and psychiatrist's need to be re-educated and have the humility to listen and learn from their patients.
A comment made by Mr. Phil Woolas MP in a Parliamentary Debate in Westminster Hall, House of Commons, on the 7th of December 1999 sums the situation up perfectly:
"The story of benzodiazepines is of awesome proportions and has been described as a national scandal. The impact is so large that it is too big for Governments, regulatory authorities and the pharmaceutical industry to address head on, so the scandal has been swept under the carpet."
World Benzo Awareness Day (BAD) is a wakeup call to all Governments worldwide. Their citizens are telling them that they need to be listened to, their calls heeded and their concerns acted upon. Their welfare deserves their Government's full attention. We are saying "Enough is enough."
ページトップに戻る
THE WORLD'S BIGGEST DRUG PROBLEM
ヴァーノン・コールマン医師 「トランキライザーのない生活へ」(1985年) より
"世界で起きている最も大きな薬物中毒(薬物依存)の問題とは、ヘロインやコカイン、マリファナのことではない。実は、違法薬物では全くないのだ。世界で最も大きな薬物中毒問題はベンゾジアゼピン系と呼ばれる薬剤によって引き起こされている。この系統の薬剤は世界中で、医師によって広く処方され、見当もつかない甚大な数にのぼる全く正常な人たちが摂取している。薬物中毒の専門家は「ベンゾジアゼピンを止めさせることは、ヘロイン中毒者にヘロインを止めさせることよりも難しい」と指摘する。中毒者が薬物の鎖から抜け出すのを助けるために圧力団体がここ数年奮闘しているが、その闘いは虚しいものであった。一人がひとつのベンゾジアゼピンから抜け出したかと思えば、どこかで別の人が中毒になっている。この主な原因は、患者がベンゾジアゼピン中毒になるのとまさに同じレベルで、医師たちがベンゾジアゼピン処方中毒になっているからだと私は考える。この問題は穏やかに説得したり、患者に薬を止めさせようと試みたりすることで解決されるとは決して思わない。真の長期的解決はこれらの薬について知り、決して近づかないことであると考える。ベンゾジアゼピンの用途は大きくなく、それほど重要でもない。我々はこれらが無くてもやっていけるのだ。世界中の患者が団結し、こういった危険な製品の処方を認めるつもりはないことを表明しない限り、このベンゾジアゼピン問題が解決されることはないであろう。"
(出典:benzo.org.uk)
---
Of course there are now other prescription psychotropic drugs adding to this pandemic; including more recently the outbreak of anti-depressants.
ページトップに戻る
Drugs linked to brain damage 30 years ago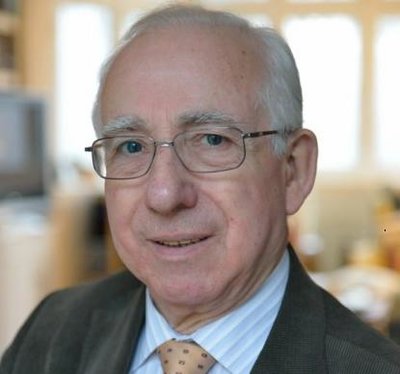 マ ルコム・レイダー教授:英国ロンドン大学精神医学研究所名誉教授(臨床精神薬理学)。世界保健機関(WHO)において、精神科処方薬に関するアドバイザー を務める。ロンドンでベンゾジアゼピン離脱専門クリニックを運営していた。ベンゾゼピンについて100本以上の論文を発表している。
Discussion on benzodiazepine brain damage reported to the Medical Research Council in January 1982:
"The results didn't surprise us because we already knew long-term alcohol use could cause permanent brain changes. There should have been a really good, large-scale study but I was never given the facilities or resources to do it. I asked to set up a unit to research benzos but they turned me down... they could have set-up a special safety committee, but they didn't even do that. I am not going to speculate why; I was grateful for the support they did give me. There were always competing interests for the same resources, so maybe it wasn't regarded as important enough. I was getting on with other research and didn't want to be labelled as the person who just pushed benzos... I should have been more proactive... I assumed the prescribing would peter out, but GPs are still swinging them around like Smarties."
Professor Malcolm Lader
O.B.E., LL.B., Ph.D., M.D., D.Sc., F.R.C. Psych., F. Med Sci.
Emeritus Professor of Clinical Psychopharmacology
Institute of Psychiatry,
University of London
Independent on Sunday, November 7, 2010.
---
Also see:
ページトップに戻る
リンク
---
---
benzo.org.uk: Houses extensive information and literature from experts (incl. Prof Ashton) and people in the know
Dr. David Healy: Psychiatrist, psycho-pharmacologist, scientist and author. His website objectively highlights many problems relating to psychotropic drugs from an expert's point of view.
Rxisk: This website states: Drug side effects are now a leading cause of death, disability, and illness. Experts estimate that only 1–10% of "serious" adverse events (those causing hospitalization, disability, or death) are ever reported. You've been given a megaphone to tell your story and help change drug safety. Make your voice heard by reporting prescription drug side effects.
SSRI Stories: A collection of over 6,000 stories that have appeared in the media (newspapers, TV, scientific journals) in which prescription drugs were mentioned and in which the drugs may be linked to a variety of adverse outcomes including violence.
All Party Parliamentary Group for Prescribed Drug Dependence: This APPG's mission is to address the growing problem of prescribed drug dependence (PDD).
Council for Evidence-Based Psychiatry: CEP exists to communicate evidence of the potentially harmful effects of psychiatric drugs to the people and institutions in the UK that can make a difference.
ページトップに戻る
アルバート・アインシュタイン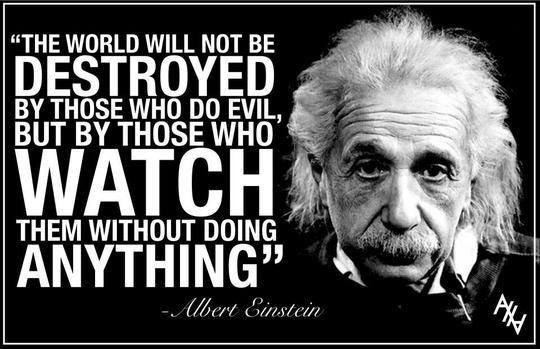 世界を破壊するのは邪悪な者達ではなく、何もせず彼らを見守る者達だ。
– アルバート・アインシュタイン
ページトップに戻る
最後にある被害者の声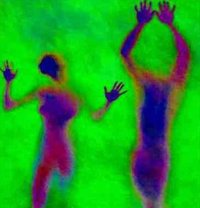 こんにちは ウェイン、
わたしはベンゾを断薬してからおおよそ42ヶ月になります。わたしはエクササイズができません。わたしには重度の障害ともなっている深刻な神経痛があります。神経回路はとてもセンシティブなものなので、たとえどんな種類のエクササイズであっても全くといっていいほど不可能なのです。なぜならわたしのつらい症状は何らかの努力をする事で悪化してしまうからです。わたしは2種類のベンゾ(リボトリールとソラナックス-精神科医が同時に処方)と、別に処方されたマイスリーを併用内服(合わせて85mgのセルシン同等量)し、そして無理やりに突然の断薬をさせられました。耐性によるベンゾの離脱症状が、いわゆる世間でいう所の『精神病』と誤診されるので、わたしも同様に不必要にもその他の精神科薬を多剤処方されてしまっていました(わたしは5年以上前にその方面の薬からは抜け出しました)。これらの理由から、わたしの体調は益々深刻なものとなっていきました。わたしは気がふれたようになり、そしてベンゾから突然の断薬の後、離脱症状に襲われて自殺を企てしまった事もありました。
わたしの背骨、骨盤、そして足のありとあらゆる神経は、粉々に砕け、引き裂かれ、よじれ、そして電気で刺激されビリビリいっているかのようでした。それだけでなく医者はわたしの離脱症状を誤診し続け、急に断薬したり再び色んな処方薬を元に戻したりして、全てを益々悪化させていきました(訳注:このように断薬と再処方を繰り返す事で離脱症状が非常に悪化する事をキンドリングというのですが、この方もこの繰り返しによって病状が燃え上るように深刻になっていったことを訴えています)。
殆ど一日中ベッドから起き上がれません。現在も神経痛の他にもわたしは多くの離脱症状に悩まされています(たとえば:認知障害、痙攣感、没個性感、非現実感、感情喪失感(性快感喪失感)、そして重度の倦怠感、等)。わたしはゆ~っくりと改善していますが、わたしは心の落ち着きに留意し自分の体に耳を傾けなければなりません、でなければわたしはすぐにでも離脱症状を悪化させてしまうのです。自分の感じ方に基づいて、いつ減薬のための更なる奮闘を受け入れる事ができるのか、そしていつその準備が整ったのか自分で判断できるという自信はあります。
ベンゾの薬害による病例は様々だということを理解する必要があると思います。ベンゾの減薬支援グループの介護者に会った事があるのですが、そこのアダルト・チルドレンは凄く病んでいて摂食や入浴そして人と話す事を止めてしまっていました。そして暴力的になり、自分の排泄物を壁に塗りたくるという点で重い心の山があるかのようでした。ベンゾや複数の精神科薬の減薬症状がそこまで深刻なもの-となる事ができる、とは公には認めたくない、もしくは信じたくない沢山の人々がいる事をわたしは知っています。しかし一方でフルタイムの仕事を時々こなしながらゆっくりと減薬する人達もいるのです。だからこの2つの両極端のはざまには様々な人間模様が存在します。そんなわけで、1人の人の減薬状況ではうまくいく事が他の人にとっては、その方の能力や素質や可能な努力という点で、全く合わないという事もあるようです。
ページトップに戻る
アンドルー・バーン
「ベンゾジアゼピンを飲むと災難がやって来る。」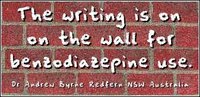 アンドルー・バーン医師
オーストラリア, NSW, レッドファーン
ベンゾジアゼピン依存 (1997)
ジョン・マースデン
「もし何かの薬を飲み続け、それが長い長い災難をもたらし、あなたからアイデンティティをまさに奪い去ろうとしているのなら、その薬はベンゾジアゼピンに違いない。」

ジョン・マースデン医師
ロンドン大学精神医学研究所
2007年11月1日
フィリップ・ウーラス
「我々の社会において、ベンゾは他の何よりも、苦痛を増し、より不幸にし、より多くの損害をもたらす。」

フィリップ・ウーラス下院議員
英国下院副議長
オールダムクロニクルOldham Chronicle (2004年2月12日)
ヴァーノン・コールマン
「ベンゾジアゼピン系薬剤はおそらく、これまでで最も中毒性の高い薬物であろう。これらの薬を大量に処方してきた途方もなく大勢の熱狂的な医師達が、世界最大の薬物中毒問題を引き起こしてきたのだ。」

薬という神話 (1992)
デイヴィッド・ブランケット
ブランケット下院議員、ベンゾジアゼピンについて語る。
「これは国家的スキャンダルである!」

デイヴィッド・ブランケット(英国下院議員)
1994年2月24日
ジェレミー・ローランス
「薬があれば、製薬会社はそれを使える病気を見つける。」

ジェレミー・ローランス (ジャーナリスト)
インディペンデント紙 (2002年4月17日)
マーシャ・エンジェル
「製薬会社に対して、彼らの製造する薬について公正な評価を期待することは、ビール会社にアルコール依存に関する教えを期待するのと同じようなものである。」

マーシャ・エンジェル医師
医学専門誌"New England Journal of Medicine"元編集長
マルコム・レイダー
「ベンゾジアゼピンから離脱させることは、ヘロインから離脱させるよりも困難である。」

マルコム・レイダー教授
ロンドン大学精神医学研究所
BBC Radio 4, Face The Facts
1999年3月16日
ヘザー・アシュトン
「長期服用者のうち15%の人たちに、離脱症状が数ヶ月あるいは数年持続することがある。中には、慢性使用の結果、長期に及ぶ障害が引き起こされる場合もあり、これは永続的な障害である可能性がある。」

ヘザー・アシュトン教授
医学博士、名誉教授
Good Housekeeping (2003年)
ポール・ボーテン
この気の毒な問題に取り組む全ての関係者は、トランキライザー被害者の為に正義を提供するよう努めるべきである。

裁きは公正ですか?

このセクションでは、私が闘った日本の裁判についてお話します。特にそこで現れた、明らかに不当な処置と思われる事例のかずかずを紹介します。これらの事例をわかりやすくお伝えするために、「東京高等裁判所の判決」と「中毒治療科の報告書」への参照箇所(リンク)がいくつか出てくるので是非ご参考ください。また、「中毒治療科報告書」は、一貫して、法的証拠およびDSM-IV-TRの依存症診断基準に基づいて書かれていることにもご留意ください。